A love of the architecture of Scotland inspires my personal model making but commission work can be as broad as you like.
What do I make? I make scale, three-dimensional buildings and structures in a range of materials; card, styrene, resin, foamex, clay, brass and nickel-silver to produce details and textures. The construction starts with a strong card or styrene shell and concludes with details, paintwork and weathering.
Bringing back lost buildings or capturing current versions at their most attractive.
Small or large buildings, the attention to detail is the same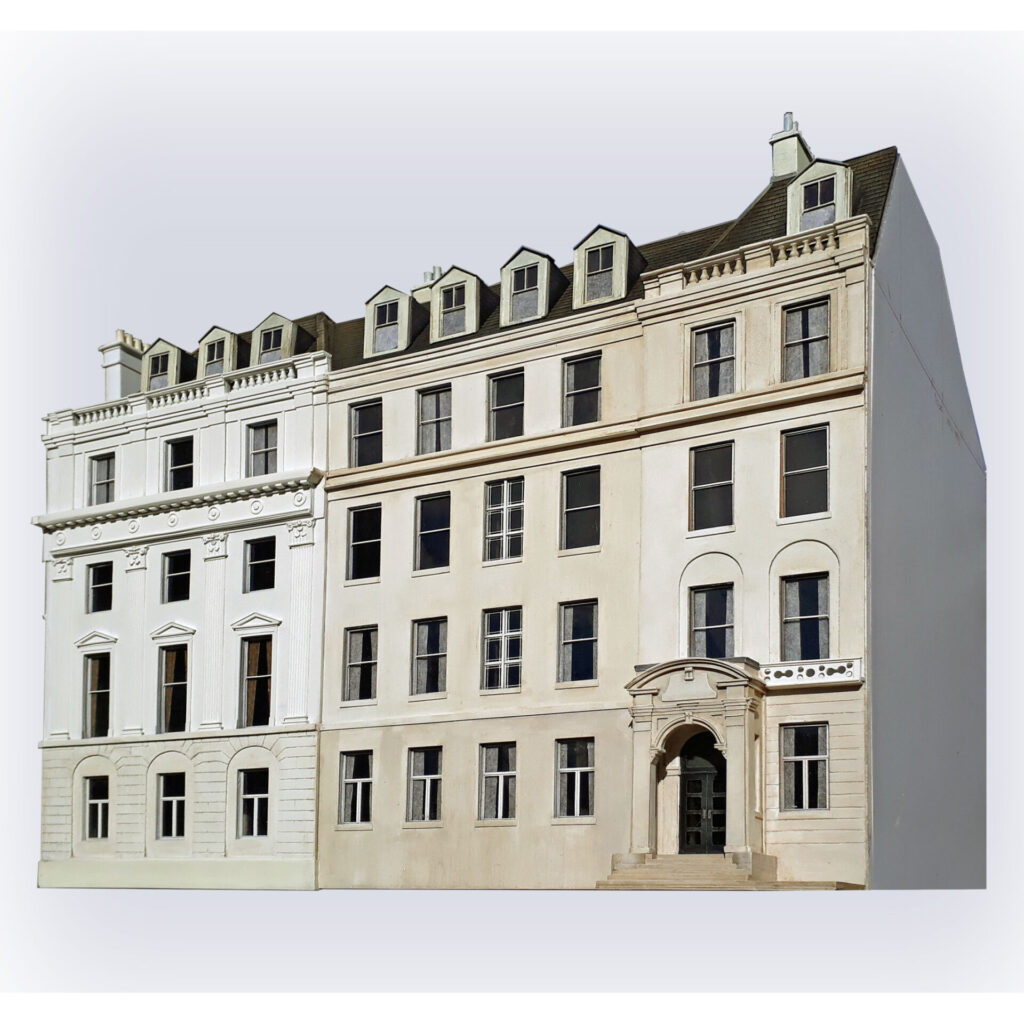 How does it work? Work starts with research, drawings and sketches. I estimate the job and quote you a fixed fee. If you agree to go ahead, I schedule the build!
Get in touch
To discuss your ideas and commission a unique model of your own, contact me:
brian@braesidemodels.co.uk | 07816882399
You can find examples of commission work on Facebook, Instagram or Flickr